A vehicle wrap may be just the thing you need to jumpstart your business.
It is easy to create a custom-printed sign or banner, but one of our most interesting challenges here at Ad Runner is to create custom vehicle wraps. Whether you need a vehicle wrap for a car, SUV, truck, or trailer, we can custom-create your mobile advertising and even provide professional installation services. Whether you need a single vehicle wrap or vehicle wraps for a whole fleet, we can take care of your needs.
Our large format printing is perfect for creating custom vehicle wraps. We can use a variety of digital file formats, including files created on both Macs and PC devices. Our vehicle wraps are printed in beautiful full color via CMYK four color print technology. The result is a detailed, accurate, brilliant and professional looking finish that will provide long-lasting advertisement on your vehicles.
Make sure your message is received!
Investing in a vehicle wrap can make a big difference in the success of your business. A quality, professional vehicle wrap can attract new customers and remind existing customers to take advantage of your services. A poorly printed or distasteful vehicle wrap could actually deter people from choosing your company over the competition. Here at Ad Runner, we have the experience and knowledge needed to help you create, print and install a vehicle wrap that will help grow your business. Call us today and let's get started together.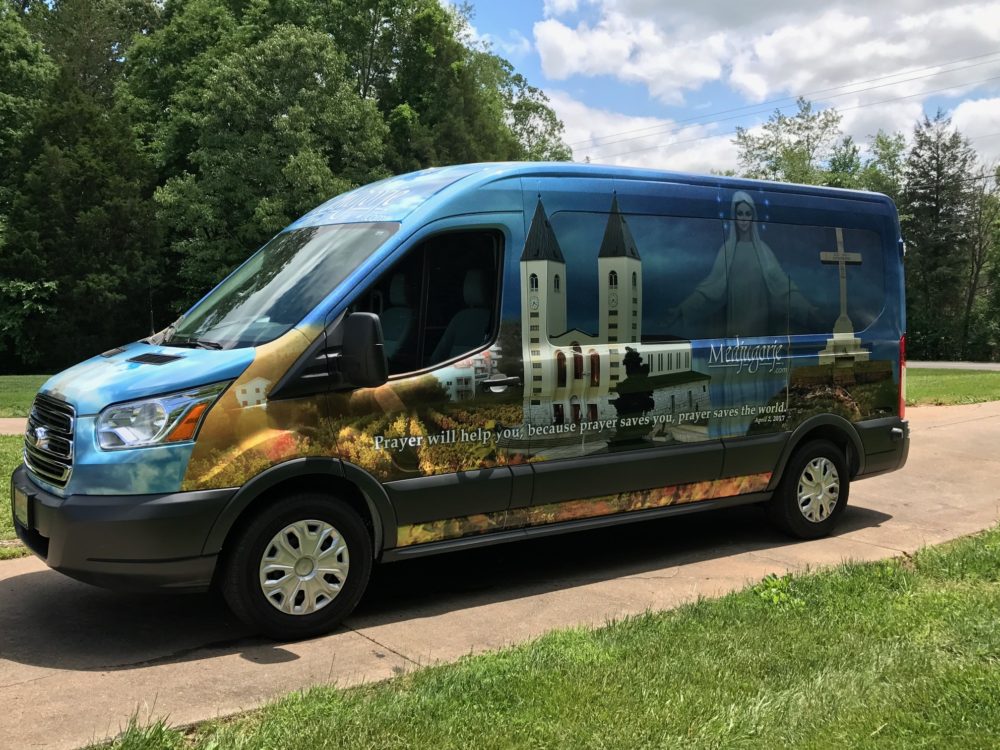 One of the more underutilized advertising methods is using vehicles to generate awareness about a brand. At Ad Runner, we're helping companies capitalize on this method by offering custom car wraps.
Read More
---
Vehicle Wrap in Winston-Salem, NCVehicle Wrap in Lewisville, NC