Give your advertising campaign the boost it needs with our outdoor mobile advertising services.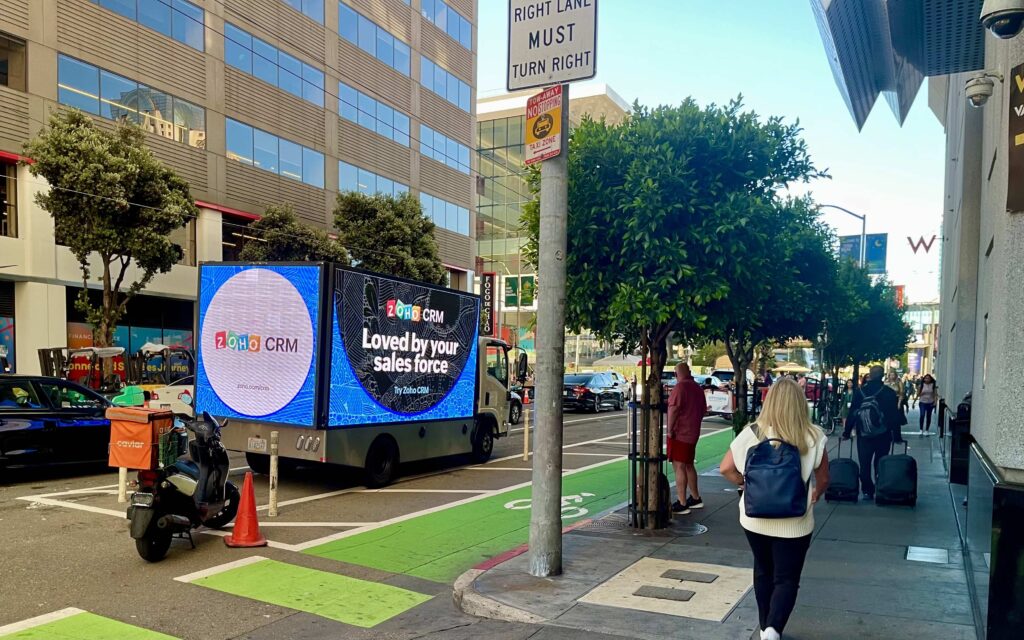 At Ad Runner, we recognized a need for more effective and aggressive advertising options that would help our customers reach their full potential. There wasn't just a need locally, but across the entire nation, so we got started in 2004 to meet that challenge. We can help you coordinate an outdoor mobile advertising campaign that reaches your target audience down the street and across the country.
We understand that the most effective advertising campaign is one that targets a very detailed demographic. When you are able to take a billboard to them rather than hope they see it on the side of a busy highway, you take away the guesswork about whether it hit the right market and if the message was received. When you work with us for your mobile advertising, you are assured of reliability and the benefit of our eagerness to go the extra mile to give you the services you need for an aggressive advertising campaign.
Make sure your message is received!
 learn more about our products and services.  you won't find better customer service than you'll receive from our team at Ad Runner!