Reach more people and make an impression with our mobile billboard truck advertising.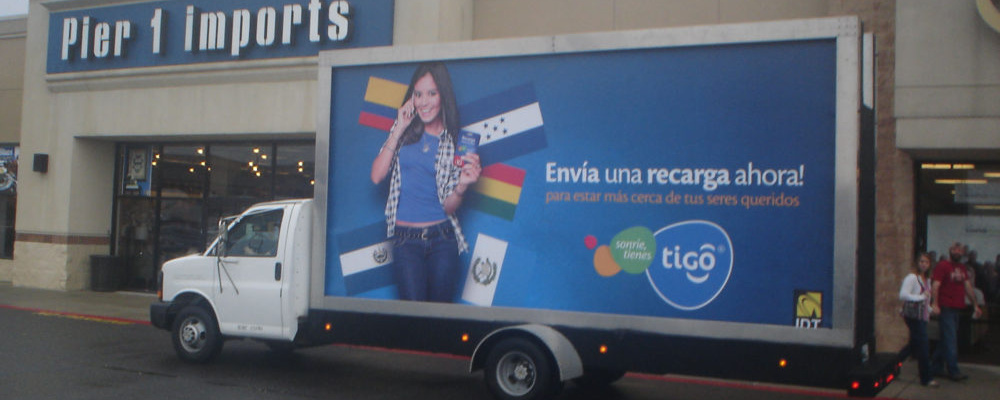 Which would you remember more – something you saw for just a few seconds or something you looked at while stopped at a red light? If you said the latter, you probably have a good idea whether mobile billboard truck advertising is more effective than a standard billboard in Orlando, Florida. When you have a message that you want people to remember, call us at Ad Runner to learn about our mobile billboards.
We are happy to discuss the many advantages you can enjoy with mobile billboard truck advertising because we have seen how effective it can be for businesses and other situations where reaching the public is the goal. We have been in operation since 2003 and have seen many successes over the years.
Ad Runner – The Best in Mobile Advertising
Mobile billboard truck advertising isn't just about getting your message remembered – it's about getting it in front of as many people as possible. We can reach targeted audiences even in areas where traditional billboards are prohibited or unavailable. For example, you can target neighborhoods where demographics match your ideal customer profile or go to events that will draw people who would make great customers. With our GPS tracking, you'll have proof of performance, so you can gauge how well the areas actually turned out in terms of converting views to results. With our customized truck route planning, it is easy to develop the initial plan and then adjust it as you seek out new areas to reach.
If you have any questions about mobile billboard truck advertising or would like to discuss how we can be a part of your marketing campaigns, don't hesitate to contact us.
---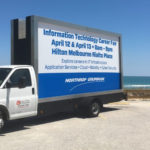 While part of our business is focused on providing superior mobile advertising, we also offer billboard truck fabrication and sales. Mobile advertising can infiltrate areas where traditional billboards are unavailable or prohibited.
---
Mobile Billboard Truck Advertising
Mobile Billboard Truck Advertising in Boston, MA
Mobile Billboard Truck Advertising in Washington, D.C.