Reach your customers in a new way with our billboard truck fabrication and sales services.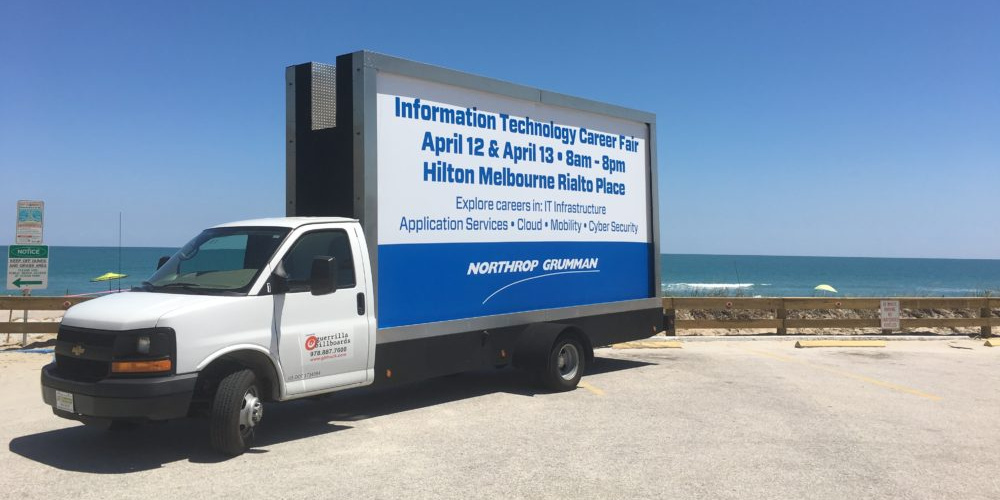 Traditional stationary billboards have been around for a long time, and they are somewhat effective at getting attention for your business. However, there is a new area of growth in the advertising world which allows your business to really focus on a unique area and demographic. We're talking about mobile billboards carried by trucks, and these billboard trucks have all of us here at Ad Runner excited about the advertising possibilities.
While part of our business is focused on providing superior mobile advertising, we also offer billboard truck fabrication and sales in Orlando, Florida. Mobile advertising can infiltrate areas where traditional billboards are unavailable or prohibited. This fresh, strategic approach allows you to place your advertising on a 10'x20' truck and drive it exactly where it needs to be when it needs to be there.
We Go The Extra Mile for Your Advertising
Our billboard truck fabrication and sales services are fully customizable. Here are some of the options you will have for your new truck:
We usually use the Chevy Express Cut Away chassis, but we can also retrofit a delivery truck you already own, or you can choose your own new truck and we can customize it for you.
Our framing system will allow you to make quick changes to your advertising as needed. Your banners will be able to be changed in any weather in a little over an hour.
Other vehicle options include backlighting, so you can keep your advertising rolling even after the sun sets. We can install GPS technology on your truck so that you can make sure it goes where you want, when you want. You also have the option of installing a PA system for sound capabilities with your advertising campaigns.
With billboard truck fabrication and sales services, you will have new and exciting opportunities for advertising, whether you are a corporation, a financial institution, a healthcare organization, or other business. They can also be used for personal messages and statements, including political campaigns and promotions for trade shows or other special events. Call us today to learn more or to get started.
---
Billboard Truck Fabrication and Sales
Billboard Truck Fabrication and Sales in Boston, MA
Billboard Truck Fabrication and Sales in Washington, D.C.