Our mobile billboards are a highly effective way to reach your target audience.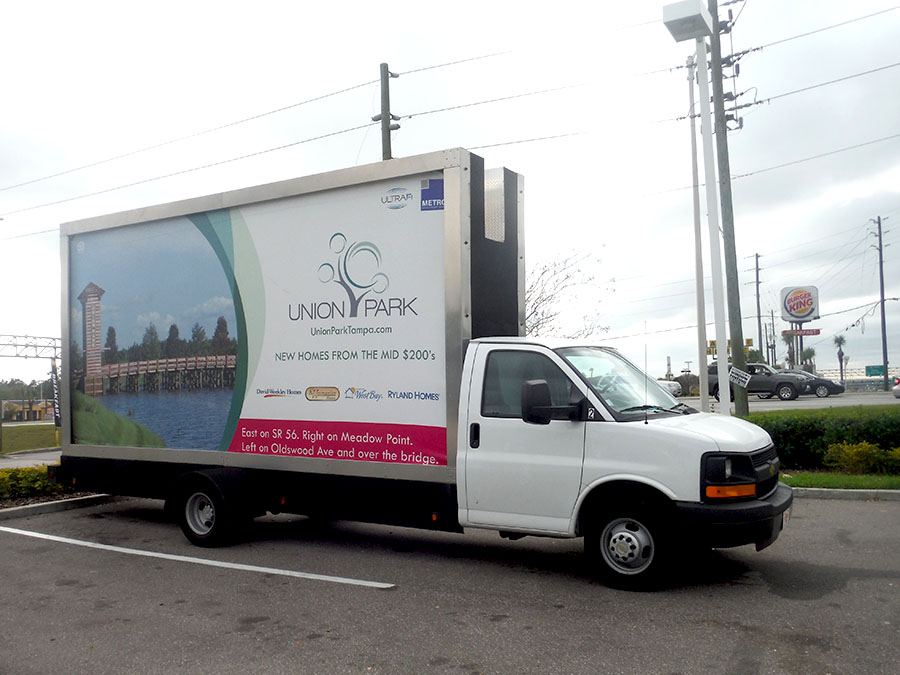 Have you ever noticed that when a marketing study is conducted to determine the perfect demographics for reaching your target audience, they list neighborhoods or zip codes – not highways? So, why is it that so many businesses expect superior results from roadside billboards? Wouldn't it be better if you could put your message on a billboard right where your target audience lives and works? Well, you can! Here at Ad Runner, we offer mobile billboards that can go places you wouldn't be able to reach otherwise, so they can be exceptionally effective at reaching your target audience and boosting your profits.
Even if you could get a billboard in place where you needed it, you'd be stuck with one location or need to put up several to hit all the areas you want. With our mobile billboards, you can get exposure in multiple areas, and with GPS tracking, you'll be able to know exactly how well your message is being received in a particular area. Being able to gauge the effectiveness of marketing is the key to improving it as time goes by.
The message on our mobile billboards is completely customizable. With advance notice, you can schedule a change so that you can alert your potential customers to a promotion, event, grand opening, product rollout, or any other news you want to draw attention to.
Mobile billboards are mostly used for business marketing, but we are also happy to work with individuals, non-profits, and other types of customers. So, if you want a unique way to propose to your partner, draw attention to a block party, organize a charity drive, or anything else in the Winston-Salem, North Carolina area, don't hesitate to contact us to learn more about our mobile billboards.
---
Mobile Billboards in Boston, MA
Mobile Billboards
Mobile Billboards in Orlando, FL
Mobile Billboards in Atlanta, GA
Mobile Billboards in Washington, D.C.