Our mobile billboards are a low cost, highly effective way to reach your ideal customers.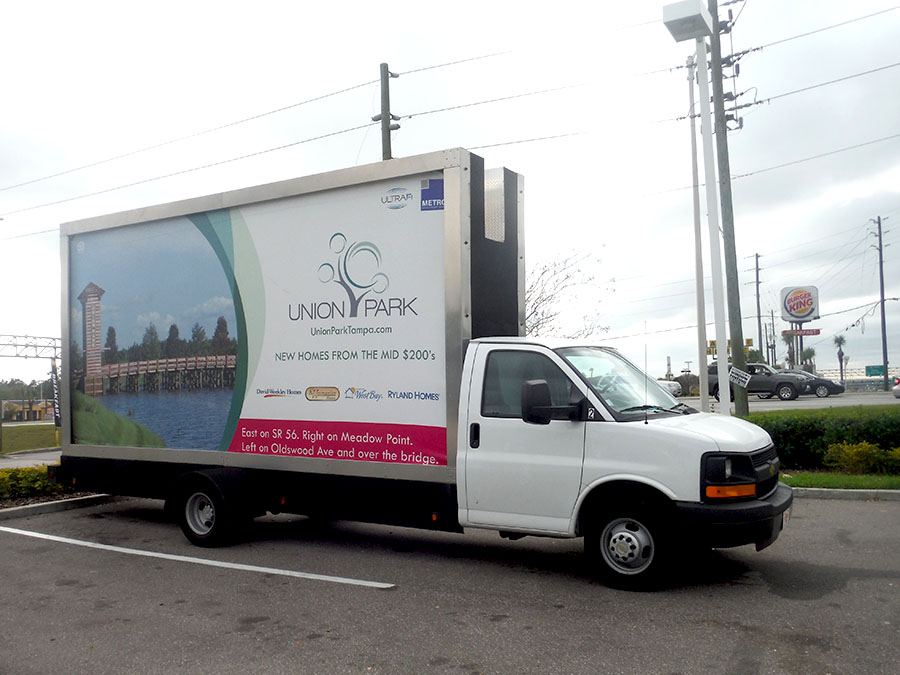 One of the first things a marketing student learns is about determining the ideal target audience and how to go about reaching them in an effective manner. If your marketing department needs some help with the second part of that equation, mobile billboards that reach designated areas in the Atlanta, Georgia area that fit the profile of an ideal customer is a cost-effective solution. At Ad Runner, our mobile billboards reach areas that a traditional billboard often cannot. More eyes will see your message and because it isn't as fleeting as a highway billboard, there is a better chance they'll retain the information and act upon it.
The location flexibility is another important factor with mobile billboards. If the area you expected isn't working out, all it takes is a request to change the truck route. Our GPS tracking makes it easy to determine if an area is effective. Changing the route is far easier than finding a new stationary billboard location and less costly than paying for multiple billboards as you experiment where the best locations are. Investigating different areas with mobile billboards provides valuable information and the opportunity to learn where to locate your other marketing campaign efforts.
Another advantage of mobile billboards is the ability to customize your message. You can specific to a particular location by providing information relevant to that demographic. In addition, because our mobile billboards are equipped with backlit lighting systems, you can display your message in the evening hours.
Our mobile billboards are a highly effective way to reach your ideal customers. Give us a call today to discuss how we can be a vital part of your marketing efforts with mobile billboards that get your message to the right demographic in a way that will raise awareness to grow your company.
---
Mobile Billboards
Mobile Billboards in Winston-Salem, NC
Mobile Billboards in Orlando, FL
Mobile Billboards in Boston, MA
Mobile Billboards in Washington, D.C.