There are many different applications where someone has a message they want to bring to the masses. It could be to make everyone aware of the new business you opened, a great new product you're developing, or even a passionate call to action for a cause you want to support. Mobile billboards provide that blank canvas for using your imagination, and a marketing plan can get that message where it needs to go for optimal benefit. Here are a few great ideas, some a bit unconventional, that could make mobile billboards your best option for spreading the word.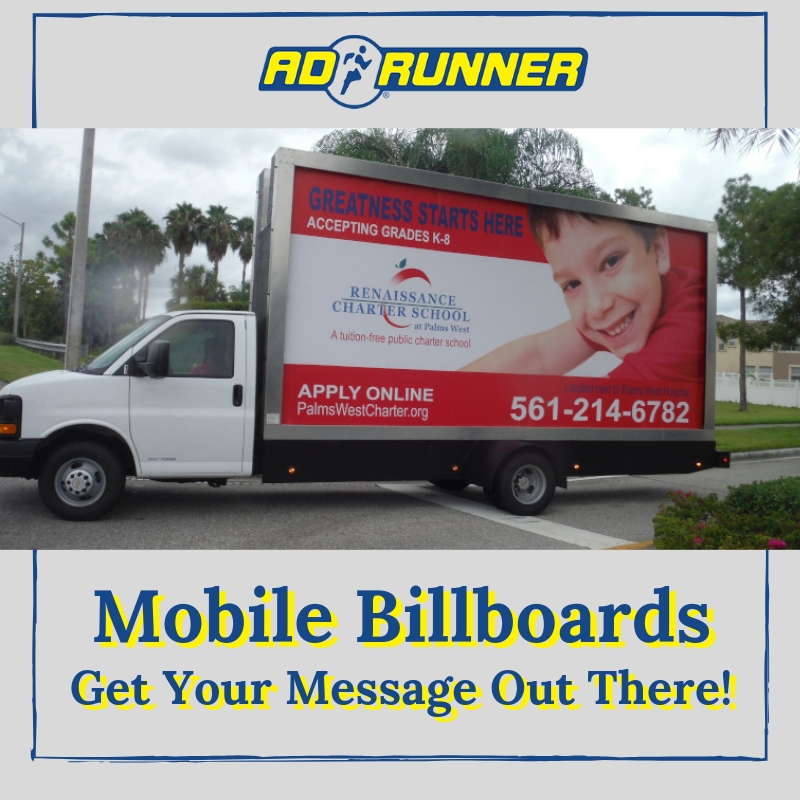 Political Campaign – Imagine sending mobile billboards around your target areas to get your name and your message seen by as many voters as possible. This is maximum exposure compared to putting out lawn signs that most people tend to ignore. An added bonus is that other traffic on the road is also reached.
Charity Drive – If you have a non-profit that is looking to boost what you can do for the community, mobile billboards can raise awareness for the cause reaching those who are in a position to help but may not yet know about your efforts.
Grand Opening – Starting up a new business or an additional location takes quite an investment and the more business you can get in those first critical days to start replenishing the cash flow, the better. Mobile billboards can help you seize the attention of the community and get them in the door on grand opening day and beyond.
Non-Business Ideas – Mobile billboards aren't just for businesses. More personal uses include making a grandiose marriage proposal, announcing an engagement or birth, making the community aware of an upcoming meeting or event, or whatever else you can think of that you want to share in an impressive way.
Here at Ad Runner, we have seen it all in terms of ways to use mobile billboards and we're happy to be a part of reaching the masses for most any message that needs to be shared. We offer reliability and eagerness to serve that will make your results everything you hope. Contact us today to learn more about our services and to discuss how we can best serve your needs.